Welcome to Bitcheese.net
Now proudly banned by Russian Censorship Agency!
This is a mostly personal homepage. These things still exist. It contains of things I like and stories of things I dislike.
This site will not have much impact on python.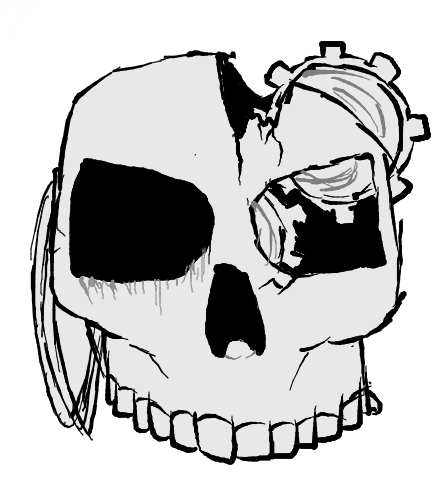 Be nice to your eyes, wear your safety CSS!
Feedback from our guests!
It doesn't look like a professional site and pretty much debunks
itself through vulgarity and ignorance.
http://markmail.org/message/zdxh4doot7fe53ff
The individual dislikes
python, git, and several other products. I could not tell what he
actually likes, though. He will not have much impact on python.
http://markmail.org/message/zdxh4doot7fe53ff#query:+page:1+mid:w65mxpsjrh5jwxyr+state:results
A cursory analysis of their grammar suggests that they may have
Russian or a Slavic language as their first language
http://markmail.org/message/zdxh4doot7fe53ff#query:+page:1+mid:oedepd2w6ibfux4u+state:results
Nothing personal, just imagine your grandpa calling you like "So I met this guy online, L29Ah was his name. He sent me some links, either dead-end or insecure. And then there was this website with a skull on it, a slogan "web browsers must die" and a bunch of links with likely downloadables. Yes, of course I downloaded and installed everything he told me to, why?!" ;)
<...>
You know guys, scratch that. I read more on your website, about "Russia", "sexuality" and "trans-sexuality" and figured that I'm gonna pass anyway.
http://alphacentauri2.info/index.php?topic=17329.msg97507#msg97507
Places of interest
English
Bitcheese.net wiki: You're looking at it
[ New ] Beta (Web 2.999 rc3) version of this website.
Software
Images
Books and other texts
Web browsers must die!
QMPDClient
git repos
3rd party images
Few Juick backups
Tuomov fansite (currently featuring only partial not-a-blog mirror)
Hackage mirror (with rsync (see howto-rsync.txt)!)
Russian
---
Other files here:
Bomfunk/ — Bomfunk's personal information
QMPDClient/ — Qt MPD client
Voker57/ — Voker57's personal information
chatland_ru/
closet/
code/ — Bitcheese.net software
freedos/ — Notes on installing and using FreeDOS
games/
hellnet/ — Cryptographic data sharing network project
howto/ — Various useful howtos
interesting_story/ — Vladimir Smirnov against police forces (Russian)
music/
phenomena/
reviews/ — Reviews of various things
scripts/
streams/
texts/ — Bitcheese.net fiction texts
translations/ — Translations of different songs to Russian
world-domination-plans/ — Bitcheese.net world domination plans
wtd/
3rd-party-services — How to decide whether to use 3rd party service or not
QMPDClient-ne
Sauerbraten_Editing_Tutorial.ru — Sauerbraten map editing tutorial (Russian)
content-addressing
emails — Proper way to use e-mail
faq — Frequently asked questions
flames-of-lor — Abandoned attempt to systematize information on contents of linux.org.ru flames (Russian)
git-sucks — How Git sucks
haskell-sucks — Why Where Haskell sucks (Not much)
haskell-vs-fortran — Written on request
howto_ru — wiki howto
ipfs-overview
klik
lamp-debian-howto — For stupid Gentoo users
nopython — Why python sucks should be destroyed.
nopython-story — Story about discovering why Python sucks (Russian)
nopython-why
opensource-faq — Why you should use open source software
radio — Bitcheese.net radio
razor_radio_station
razor_radio_station_ru
smac
stc-dns-havoc — Was used to survive ISP's broken DNS (Russian)
typical-cs-gamer — Transcript of typical CS gamer's drama (Russian)
ugnich-trap — Some curious insights on life of juick.com owner (Russian)
vmoney — Draft of electronic cheque protocol (Russian and not really interesting anyways)
web_browsers_must_die — Why web browsers should die the most painful death possible
wtf

---
Last edited: Voker57 on 2020-02-12 11:54:23 +0200

Powered by bitcheese wiki engine